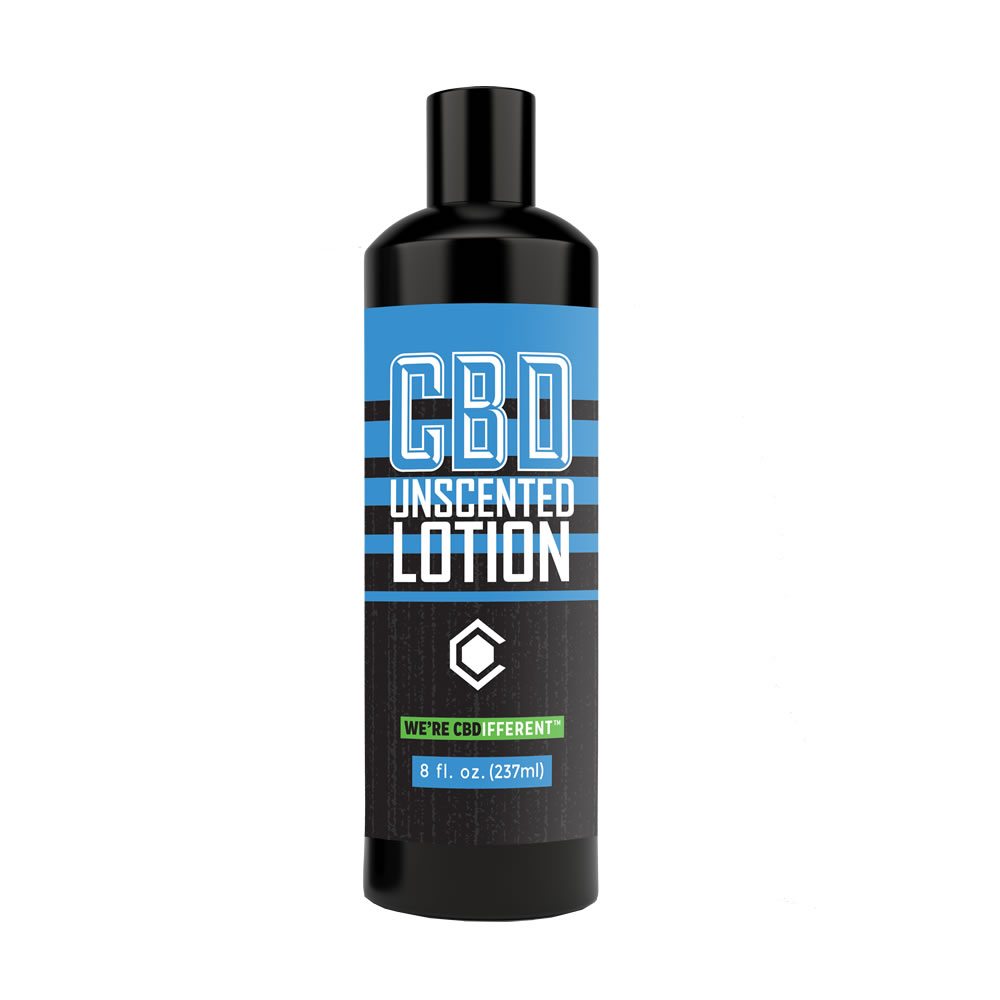 CBD products have proven not only to have beauty benefits but also highly recommended by dermatologists for their potential medical benefits.
CBD lotion is described as aremarkableproductbecause of its ability to promote the general wellbeing of its user. Since finding their way to the beauty market, all products infused with CBD have confirmed not to be your average products.
The reason why CBD has immensely gained popularity is the fact that anybody can use it. CBD lotion an amazing product that many users are convinced it has more than one benefit.
AllueurCBD moisturizing body lotion is a rejuvenating combination of natural sourced organic hemp oil and CBD to give you an incredible supple skin. This lotion is blended with the two power products and other skin friendly ingredients to calm your skin fears away.
Let's first discuss the importance of the traditional body lotions and later go in-details what the buzz about CBD body lotion is all about.
Benefits Of Using Traditional Body Lotions vs CBD Body Lotion& Hemp Lotion
Benefits of Using Body Lotions
We cannot ignore the importance of body lotions- they come in a variety of shapes, colour, uses and types. A quality body lotion can facilitate good hydration and offer soothing effects to the skin. Here are top four reasons why you need to invest in a good body lotion.
Moisturizing benefits of body lotions
Dermatologists' advice that a good body lotion is the one that contains ceramides and hyaluronic acids.
Ceramides are lipids that are found in the skin that act as a barrier for protection purposes. They help keep the skin hydrated, protects it from irritation and itching.
Hyaluronic acid is naturally produced by the body attracts and hold a large volume of moisture that keep the skin hydrated.
Exfoliating the Skin and Repairing It
Regular use of body lotions is good for exfoliating the skin.
Lotion that contains eucerin are good for dry skin because ithelps lock in moisture and exfoliates the skin as well.
Ingredients that contain exfoliating acids are added into the lotion and penetrate deep into the skin breaking up and dissolving dead skin cells making them easy to be wiped.
Feel and smell good
The easiest way to keep pleasant smell to your senses all day long is by using a body lotion. Whatever suits your senses you can easily access it.
Body lotions have a way of relaxing and soothing the body.
Rejuvenate the Skin
What an easy way to make your skin glow and shimmer with regular use of body lotion. Daily use of lotions will be instrumental towards achieving healthy skin.
Some body lotions have nourishing elements that feed the skin with good nutrients making it healthier. Others help alleviate skin diseases such as eczema rejuvenating it.
Benefits of CBD Body Lotion
CBD lotions have been a blessing in disguise to many CBD products lovers. An addition of CBD from the hemp plants to your normal lotion will bring a myriad of benefits which you will enjoy. These benefits include:
CBD Lotion for relieving pain
When the body is harmed or goes through trauma, it naturally responds by the cells around the injured area swelling.
CBD body lotion when applied to the target area where the pain is it alleviates the pain. CBD For people who suffer from chronic pains, quite often do experience intense pain.
When you apply CBD on your skin, the cannabinoid is absorbed into the skin and comes into contact with the human endocannabinoid system. This helps to promote stability in the body hence reducing the feeling of pain and inflammation.
A good massage using CBD body lotion&hemp lotion will reduce the pain and calm your nerves as well.
Hydrating benefits of CBD lotion
What better way to keep your body moisture in shape than using CBD body lotion & hemp lotion?
Whether your skin is chapped or sensitive, CBD lotion& Hemp lotion when infused with other hydration boosting superstars like ceramides and AHA's, will strengthen your skin barrier and inhibit loss of moisture.
CBD is a good hydrator for dry skins. Its ability to heal peeling skin making your skin be as soft as a baby's.
Anti- Aging Benefits of CBD lotion
For those who want to defy their age, buy organic hemp lotion and experience its benefits.
The linoleic and oleic acids found in the hemp oil are good for defying age signs. This nutrient rich product can make the fine lines and wrinkles disappear.
Hemp oil has proven to deal positively with many aging signs. Just imagine when CBD is added into the mix. Both contain powerful vitamins like A and B which are known to combat wrinkles.
Fighting Acne and Other Skin Problems
Acne is a skin disease that arises when dead skin cells and excess oil clogs the pores making the bacteria in the hair follicle thrive leading to inflammation. This causes swelling, soreness and redness in the skin.
According to certified dermatologists, using lotions rich in CBD can alleviate so many skin problems such as acne.
When absorbed, CBD has a way of regulating sebum production.Sebum is an oily substance made by the skin that when overproduced it leads to clogging of skin pores.
Not only does its inflammatory abilities help unclog pores but also it doesn't trap oil or even other materials in the pores. All these abilities help combat acne.
Invest in Allueur CBD body lotion & Hemp lotion for a beautiful and healthy skin.
Ability of CBD Lotion to Ease Nausea
Nothing leaves you feeling miserable than after an episode of vomiting. Causes of nausea are diverse and can be due to many reasons.
There so many other remedies available for alleviating nausea and vomiting episodes though choosing one is the challenge that many people encounter.
Inflammation, pain, anxietyare some of the causes of nausea. Fortunately, CBD comes into contact with endocannabinoid system and together help manage any causes of nausea.Hemp seed oil and CBD combined together offer natural and healthier ways of easing feelings of nausea.
Experiencing CBD Lotion: Texture, Effects and smell.
Despite its simplicity, CBD body lotion & hemp lotion is a product that comes with a lot of goodies with it.
Texture
Super absorbable into the skin leaving a relaxing and cooling effect is what you expect after using the lotion. Infused with other super moisturizers this amazing lotion will help you achieve a nourished healthy skin.
Smell
No mild fragrances are used so as to prevent any occurrence of skin irritation.It's free from all artificial scents, only a soothing smell to calm your skin fears away and please your senses.
Effects
Full spectrum of CBD combined with organic hemp oil plus other skin friendly ingredients boosts the efficacy of the body lotion. The end results is a non-greasy lotion that keeps your skin replenished the whole day.
CBD is non-intoxicating meaning won't get you high, but will address a variety of skin problems.Consistent use of the CBD body lotion & hemp lotion guarantees you terrific results.
This product is cruelty free and all ingredients including the CBD and hemp oil are 100% naturally organic. Store at room temperature. Buy this newest skin care staple today and enjoy fantastic results to your skin.
How To Apply Hemp Lotion
For first time CBD users this will be a wonderful experience. The lotion can be used as many times as desired. Either to relieve off some pain or for general skin care, press some few ounces and gently apply on the targeted area.
However, we often do find ourselves using body lotions on our faces, dermatologists recommended it's better not to use them since they contain richer and high concentrations of oils and mild fragrance which could be too harsh for sensitive skin on face. CBD face moisturizer would be the best to use since it is gentler to the face tissue.
The best time to apply the lotion is after taking a freshening shower. CBD lotion that contains coconut is best stored in a cool place to avoid the coconut oil melting. Our CBD body lotion & hemp oil is for external use and not meant for broken skin or open wound.
Beyond that, ensure to follow the manufacturer's instructions until applying it feels like your usual skin care routine and begin to enjoy noticeable results.
Our Promise
Allueur is a company that work tirelessly and effortlessly to ensure that all our CBD products are effective and fit for human use. Strict standards of manufacturing are followed from the beginning to the end.
We offer more information on all our CBD products on our website to make our customers knowledgeable when choosing the best CBD moisturizers, body lotions, lip balms and many other CBD related products.
Be guaranteed of amazing results by using Allueur moisturizing body lotion. Buy our organic hemp lotion and your skin will never be the same again.