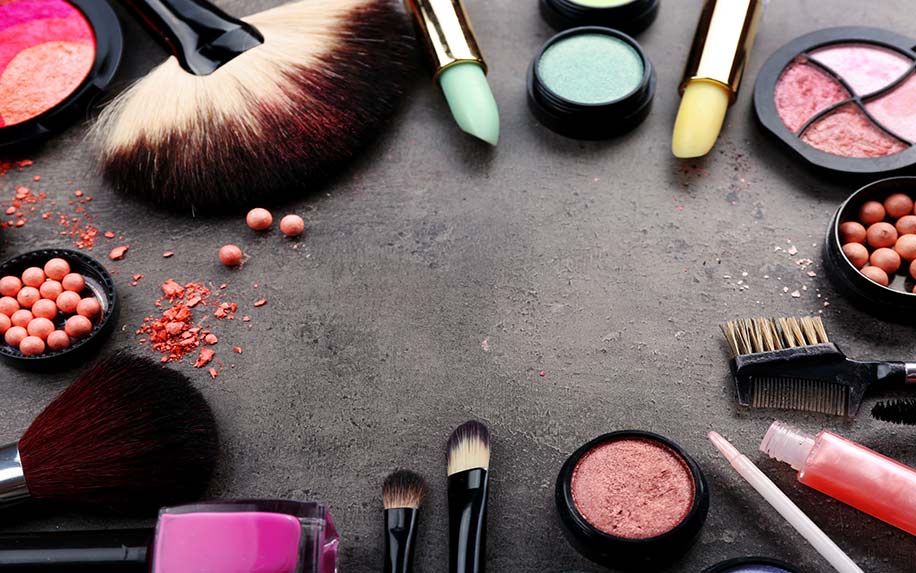 The hardest part of changing up one's look is knowing where to start — and which products to choose. Whether you're ready for a new hairstyle, a new skin care routine, or even just a new lip color or two, there's an endless array of options. And lately, a lot of them come with CBD.
It's become a cliché to say that "CBD is in everything," but when it comes to beauty products, it's not far from the truth. The only problem is that, in many cases, there's not enough CBD to enhance anything but the price tag — as one beauty executive recently admitted, many brands use CBD as a marketing gimmick to attract people who've heard of the trend, but aren't exactly sure how CBD is supposed to work.
However, if you know how to spot the signs of a CBD scam, well-reviewed products may still have a lot to offer. CBD has well-documented anti-aging benefits, which can make them a great addition to wrinkle creams. Other topical products can reduce hormonal acne and even prevent breakouts from occuring in the first place. And while there's little scientific research to suggest that CBD mascara could actually make your lashes grow faster, they are full of the fatty acids found in cannabis, which can moisturize, strengthen follicles, and protect from sun damage.
That being said, you don't necessarily need to reach for the nearest infused product when you want to look your best. Here are some of the best options — both with and without CBD — for your next makeover.
CBD Sample Kits and Other Makeover Essentials
CBD Skin Care Sample Kit by Swell CBD ($40)
What better way to dip your toe into the world of CBD skin care than with a sample kit like this one? It includes a day cream, night cream, face serum, and eye serum to cover all of your skin care basics. At .1 oz each, they're not the longest-lasting products out there, but they're enough to see if CBD is right for you without breaking the bank.
Jade Roller and Gua Shua Set by MoValues ($25)
The jade roller is an ancient Chinese beauty tool that uses the natural properties of the jade stone to encourage lymphatic drainage, reduce puffiness, and firm up the skin on and around the face. This set also includes a face massager and a silicone brush for applying skin care products.
Blackhead Remover Tools Set by JPNK ($7)
This set comes with six tools — including a needle, tweezers, and "blemish extractor" — for removing blackheads, whiteheads, and other acne-related blemishes. All the tools are made with stainless steel, and they come in a leather bag for easy storage and transport.
Silicone Makeup Brush Cleaning Mat by Mafly ($5)
Made of environmentally friendly, body-safe silica gel, these mats are highly effective at removing built up residue from your brushes. Properly cleaned brushes provide a smoother finish and won't harbor any bacteria that could lead to breakouts.
Microdermabrasion Starter Kit by Neutrogena ($17)
If you're looking for smaller pores, smoother skin, and fewer age spots, this might be the kit for you. It contains an applicator and 12 single-use puffs which, when used repeatedly, can not only brighten your skin but firm it up as well.
10-Piece Professional Manicure and Pedicure Home System by Beurer ($58.80)
Is there anything more luxurious than a good mani-pedi? With this home system, you can give your hands and feet the TLC they need without having to pay big bucks at a spa. It includes a nail drill, 10 attachments, and 10 sanding bands as well.