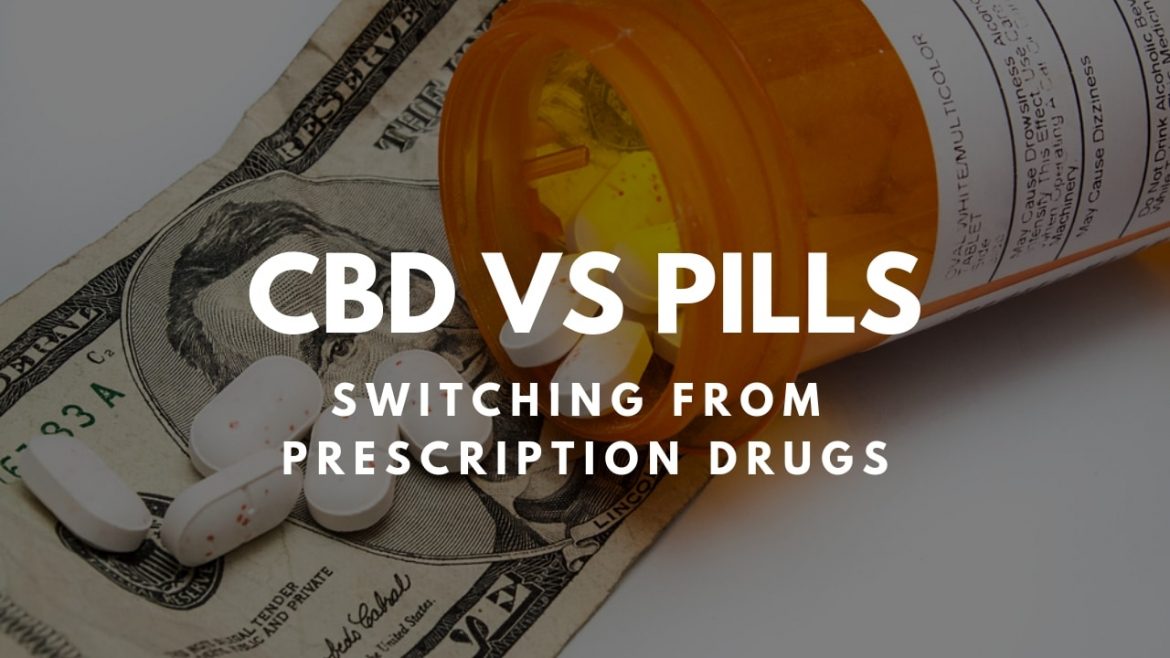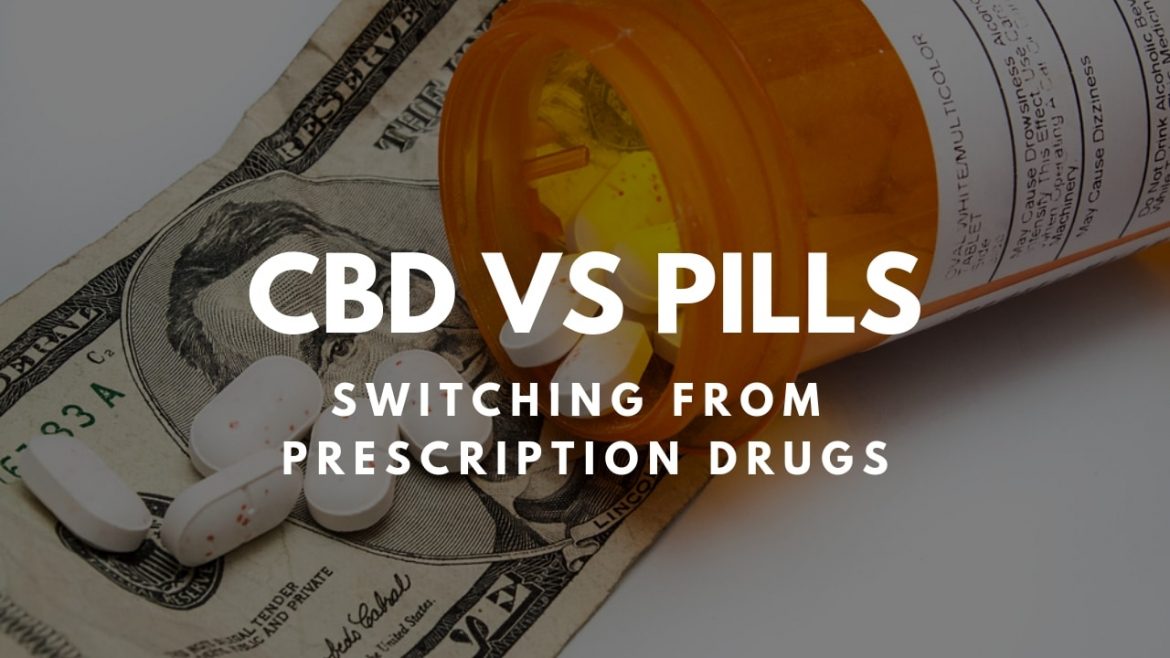 Researchers have had very promising results in using CBD as prescription drugs alternative for a whole range of medical conditions. So today, we're going to consider how they can be useful for treating anything from pain to central nervous system disorders. But before we do that, let's first consider what we already know about the benefits of CBD oil.
Ever since scientists managed to extract cannabidiol from the hemp plant, it's been proving itself effective at alleviating just about any medical symptom. Is it even possible that a single chemical compound should have this much power?
CBD: What Do The Users Say?
Outside of strictly medicinal purposes, CBD is simply the part of cannabis that relieves anxiety and stress. Unlike THC, CBD isn't psychoactive, so CBD products on their own shouldn't have adverse effects on patients. In fact, CBD is an even more effective treatment than medical marijuana in many cases. After all, cannabidiol offers only the benefits of the plant, without any drawbacks.
A recent survey by Tikun Olam, an Israeli company that's in the business of medical marijuana, and a few of their collaborators found that smoking 1.4 grams of CBD on average has helped 95.5 percent of users cope with their medical condition. The same survey also concluded that CBD-rich cannabis was especially effective at substituting prescription drugs for many users. In fact, people saw a drop from taking 2.8 pills per day to 0.7 pills.
Many survey takers reported a crop in their chronic pain index score. Moreover, they also experienced improvements in their overall health and appetite, as well as a more restful night's sleep.
On the other side of the planet, a company that sells CBD products, Care by Design, surveyed almost 2,500 American patients who had been using CBD-rich medical marijuana for just a month. In that time,over 88 percent of patients felt that their well-being was much better after one month of treatment. Both studies highlighted some of the same benefits of CBD, including the improvements in appetite and sleep.
These results are incredibly promising. However, we've yet to see specific examples of the medical conditions CBD prescription drugs alternatives can alleviate. So let's see how CBD can help you manage pain and other physical and psychiatric conditions.
Which Medical Conditions Can CBD As Prescription Drugs Alternative Help With?
As previously stated, there are many medical conditions CBD may be able to help you with. We're going to list and talk about the most common reasons why someone might want to get a CBD as prescription drugs alternative.
Pain Management
Pain management is one of the major reasons why a medical professional might recommend medical marijuana or CBD prescription drugs to a patient. Whether you're experiencing neuropathic pain, like migraines or even regular old headaches, or you've got a serious and painful condition like fibromyalgia, CBD will often do the trick.
However, ingesting pure CBD lowers your chance of experiencing the negative consequences of the THC in the treatment. Still, that's not to say that the CBD as prescription drugs alternative for chronic pain should be completely free of THC. Actually, according to Care by Design, the best ratio for pain is 4 parts CBD, 1 part THC. However, some patients also take stronger ratios, such as 2:1 or 1:1 CBD to THC.
More than 70 percent of all patients in the two surveys we've mentioned experienced an overall decrease in pain. Those kinds of numbers are truly promising, especially because so many people struggle with chronic pain.
In fact, people who live with chronic pain often go through days and weeks when their pain is above a level 6 on the chronic pain scale. That means that they're unable to focus on anything but the pain itself. Naturally, this kind of pain can have detrimental effects on other aspects of people's lives. And, in worst case scenarios, patients who suffer from chronic pain are unable to move because of it.
According to the Tikun Olam survey, people who use CBD for chronic pain usually experience a drop of half a level on the pain scale. On its own, this number may not seem all that impressive. However, that average can be the difference between not being able to think and having the strength to take care of oneself without assistance.
Inflammatory Illnesses
People with inflammatory illnesses such as arthritis, rheumatism, Irritable Bowel Syndrome, and Crohn's disease have also benefited from CBD treatments. In fact, this group of people usually feels about the same amount of pain on a day-to-day basis as some chronic pain patients. Therefore, the main concern of people suffering from inflammatory conditions is to alleviate their discomfort.
Fortunately, CBD treatments have proven to be quite effective. As long as the patents receive the proper mix of CBD and THC, they can get some relief. Most of the people who were surveyed said that the ideal ratio was 1:1. However, they also found 2:1 or 4:1 CBD to THC to be helpful.
Central Nervous System Problems
Central nervous system injuries and conditions include many different illnesses. Anything from brain injuries to multiple sclerosis, epilepsy, and neurodegenerative disorders can fall under this umbrella. So hearing that CBD can help such a complicated spectrum of disorders can seem like a stretch.
However, it's absolutely true, at least according to surveys. In fact, all of the Care by Design survey respondents with spinal cord injuries reported a decrease in pain. Naturally, as pain levels go down, we also see proportional mood improvement. Since spinal cord injuries are particularly tricky to navigate and recover from, we can see why scientists were impressed with these results. However, that wasn't even the primary purpose of using CBD as prescription drugs alternative.
Psychiatric Disorders
As you may already be aware, medical cannabis is most often used to treat mental health disorders. From alleviating the symptoms of stress, anxiety, and depression to dealing with post-traumatic stress disorders, attention deficit, and bipolar disorders, it seems that CBD is the true miracle cure for all psychiatric ailments. In fact, CBD products may even treat schizophrenia, autism, and various addictions.
But can you really ditch your anxiety medication for CBD oil? According to the 2017 Cannabis Report published by Eaze State following the marijuana legalization in California, many people already have. As many as 48 percent of survey respondents have taken anxiety medication before. In fact, 40 percent of those people also said that they have completely stopped taking their prescription drugs since starting CBD therapy. On top of that, 95 percent of that group said that marijuana has at least partially replaced their anxiety meds. As you can see, that answers our original question quite nicely.
However, we should note that, according to the Care by Design survey, people with anxiety preferred the 8:1 or even 18:1 CBD to THC ratio. After all, THC is itself anxiety-inducing, so people with anxiety usually don't want anything to do with it. Overall, people who were using CBD to treat anxiety were more likely to feel the positive effects of cannabis than people with depression. Still, more than half of survey participants with depression felt happier after using CBD.
Ultimately, it's clear that CBD can, indeed, serve as an excellent partial or total replacement for prescription drugs. So if you or a loved one is interested in trying CBD oil, you may want to consult with a medical professional.