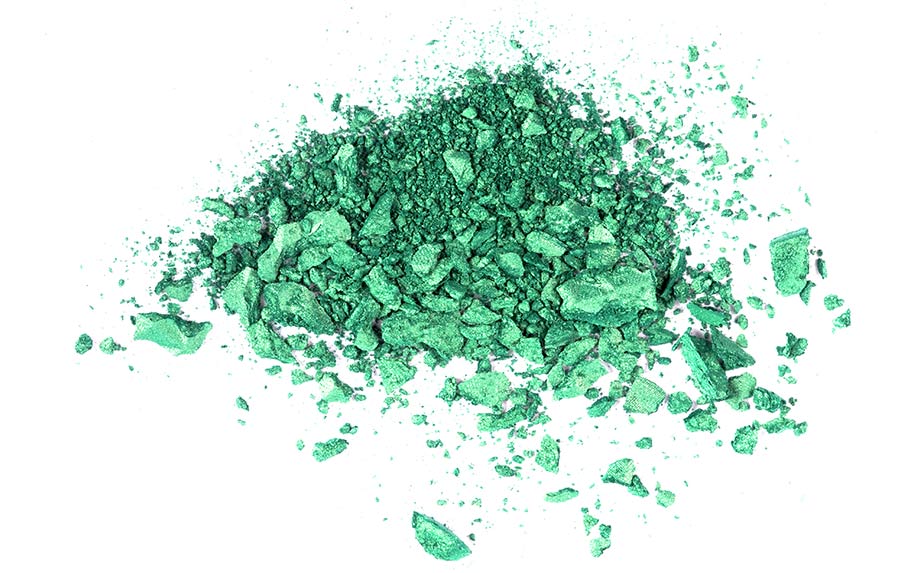 From mascara to deodorant, face creams to bath bombs, the CBD industry is on fire — especially the beauty business. Some Wall Street analysts predict it could be worth up to $25 billion within the next decade, and American retail giants are scrambling to add CBD to their offerings.
And at one of the biggest beauty events in the world, CBD was the talk of the town, so to speak.
CosmoProf North America brings together more than 1,400 exhibitors from 52 countries, and at this year's July conference in Las Vegas, CBD was among the most noticeable trends across all categories. It's a sign that regardless of the significant challenges facing the industry, American women are still eager to get their hands on CBD beauty.
"The market is demanding these products are available," said Stephen Letourneau, Chief Brand Officer at Cannuka, speaking on a panel titled, "CBD & Beauty: the Next Five Years." He particularly emphasized the way that perceptions of CBD have evolved within the beauty space in a relatively short space of time. "Retailers that wouldn't talk to you six months ago are flying you out today," he said.
Denise Herich, co-founder and managing partner of The Benchmarking Company, a beauty consumer research firm, also spoke on the panel, sharing data that supports Letourneau's claims. According to a recent survey from the firm, "[Eighteen percent] of U.S. consumers use or have used beauty and personal care products that are cannabis-derived or contain hemp seed, hemp oil or CBD."
But the conference didn't ignore the fact that brands in the CBD beauty space have their fair share of challenges ahead. "Most consumers and businesses are confused by the seemingly interchangeable use of the terms marijuana, hemp, and CBD," explained speaker Ronnie Schmelz, an advertising and regulatory counselor for legal firm Tucker Ellis. "Each of these terms means something slightly different and it's important to understand [them]."
CBD Beauty Has Issues, But Women Still Buying It
CBD beauty brands haven't had it easy of late. Following the passing of the 2018 Farm Bill last October — and months without industry regulation — it has finally found itself firmly under the scrutiny of the Food and Drug Administration (FDA). In a public hearing that took place in May, the FDA heard from scientists and industry experts on the usage of CBD in beauty products, and it didn't go very well for beauty brands.
One executive from Wildflower, a wellness brand that has a range of CBD products, admitted that CBD was used by brands as little more than a marketing ploy, with no real scientific reason to add it to their formulations other than the appeal it has for consumers.
The high price of CBD beauty products has also been criticized — in many cases, infused products can cost double or triple the price of their conventional counterparts (and sometimes much more). A number of critics have pointed out that this contributes to a "CBD wealth gap" that leaves many Americans — especially low income people and people of color — unable to take advantage of the trends embraced by more lucrative demographics.
Despite these concerns, confidence in the industry prevails. CBD beauty is rapidly expanding in Asia — it's taking off in Europe as well — and technological innovations like QR codes could help dispel some of the quality control issues that have plagued the sector up to this point.
And as Shannon Jones, the co-founder of a strategic marketing firm, told AdWeek, CBD beauty "will definitely have longevity, especially if brands are able to substantiate the claims they are making."
That's an imposing task, but the payoff could be a big one.