What are the skin benefits of hemp oil?
It alleviates problems with acne, abrasions, psoriasis and eczema.
What is CBD balm?
CBD balm is a topical preparation infused with cannabidiol (CBD) used to heal and soothe the skin.
How does it work?
When you apply CBD oils or balms onto your skin, it will almost never reach the bloodstream. Using cannabinoids this way and you'll get targeted relief to a specific area. The skin absorbs cannabinoids so that they can interact with cannabinoid receptors nearby.
Ideally, for CBD topicals to work, you have to apply them very generously, as in thick enough to break the dermal barrier to reach the bloodstream. If there is enough material, your skin pores will absorb CBD to affect targeted healing. Additionally, this method works best when lotions, salves and balms contain a very high concentration of CBD.
What are CBD balm benefits?
A key ingredient, cannabidiol (CBD) is a powerful antioxidant that prevents the drying of the skin, helps the healing process and reduces the amount of time a wound needs to heal. CBD Balm strengthens the skin's natural defence system and its ability to regenerate, providing an excellent means of relieving and/or eliminating various types of skin ailments and medical condition.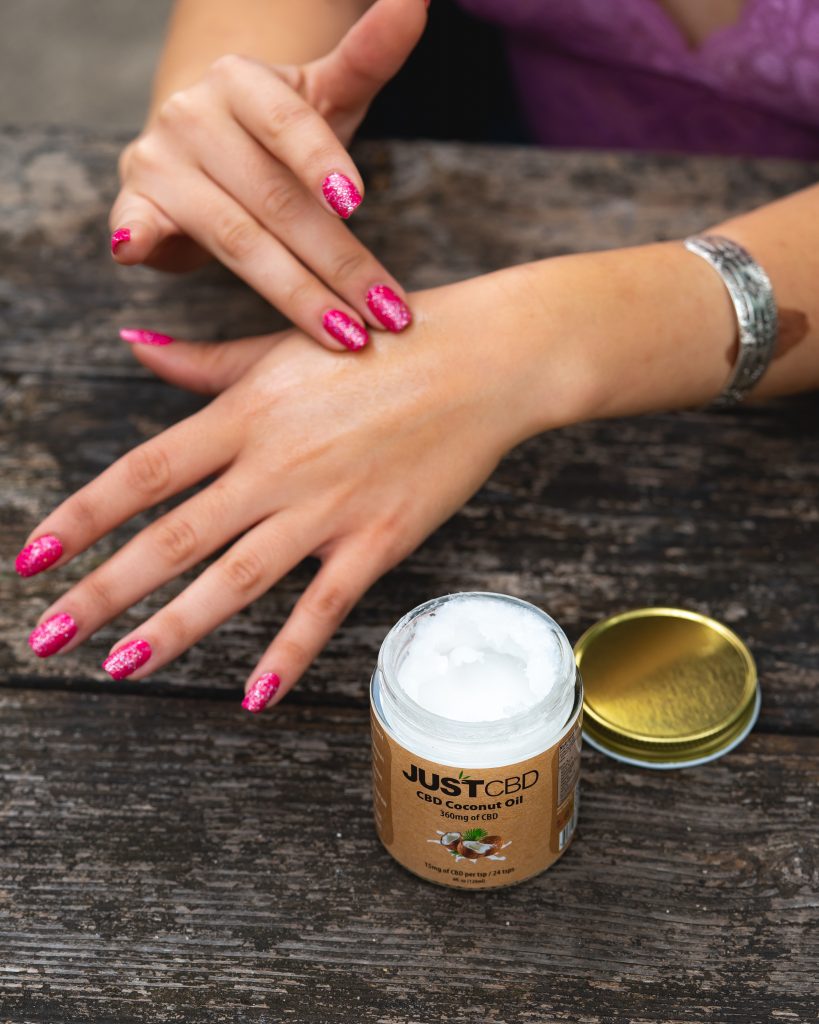 CBD Salves and Topicals, What To Know About Them.
CBD balm for pain
CBD oil balm might help ease chronic pain in part by reducing inflammation. CBD binds with the CB2 receptors in our skin. As it doesn't reach the bloodstream, it is best used for localized pain since it doesn't offer full-body pain relief. It is an ideal solution for people who have arthritis.
CBD balm for psoriasis
Psoriasis is an autoimmune disease characterized by patches of abnormal skin. Topicals infused with cannabinoids can ease psoriasis by reducing the inflammation and slow down skin cells growth.
CBD for joint pain
Very effective as its applied to the targeted area of pain, while CBD oil is also effective, a topical hits the spot quicker and with effectiveness sometimes considered greater than even a high CBD tincutre oil.
CBD balm for eczema
CBD could help skin conditions like eczema by reducing inflammation and relieving dry skin. CBD can also help to soothe other symptoms related to eczemas, such as itching and pain.
CBD balm for acne
Acne is a well-known problem for adolescents, which can be effectively relieved by CBD. Studies have shown that CBD can regulate sebum production and acts against inflammation.
CBD balm for wrinkles
CBD may balance and stimulate oil production. Wrinkles and fine lines are more visible if the skin is dry so increased oil production can reduce their appearance.
How to use CBD balm?
Clean and dry the skin first. Apply to skin in gentle circular motions. If necessary, apply the ointment on the affected areaIt is suitable for everyday use and for all types of skin.
Balm can also be effective in the care of hair and nails or used as a lip balm. There are no documented side effects when using CBD oil locally. Some people can be sensitive to certain substances of contained essential oils in full-spectrum CBD extracts, although this is very rare.