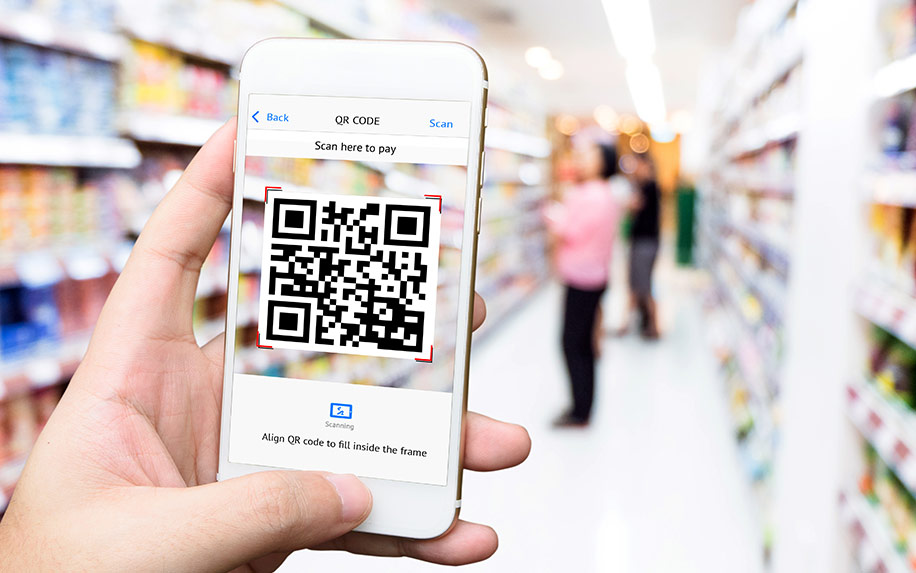 The cannabis craze has arrived in your medicine cabinet. Both luxury and drugstore skin care lines — and even those offered by outlets like Urban Outfitters — have embraced cannabis in their formulations. And for good reason: the plant's compounds have much to offer beauty enthusiasts. It's why hemp oil has been used in folk remedies for centuries to moisturize dry skin, reduce inflammation, and treat skin concerns like eczema. Now, big name beauty brands like Kiehl's and Herbivore — even NYX — are cashing in.
The question is: Are all the cannabis-related claims on their product labels created equal? And if not, could information-loaded QR codes lift the veil?
A company called Apotheka Biosciences thinks so. Their new product line, XKAPE by ProMED, was designed for independent grocers and convenience stores, and includes CBD tinctures, pain creams, vape juices, soft gel caps, and breath strips. QR codes on each product will provide a Certificate of Analysis (COA) and a coordinating batch number. 
"Every step from seed to sale is accounted for and documented," the company stated in a press release about the product launch. "Apotheca will always provide a superior product by making sure we are the leader in transparency."
Why QR Codes Are a Start — But May Not Be Enough
Apotheca's voluntary QR codes, COAs, and batch numbers are an important transparency measure in the Wild West of CBD-infused products, in which anything goes. Literally.
Though the vast majority of states have now legalized CBD from hemp, marijuana, or both, many don't require any testing of products. When testing is required, the bad news can be pretty bad. Labs have reported finding metals, pesticides, bacteria, and solvents from cannabis plants in finished products; inaccurate or misleading product labels; and mood-altering additives other than CBD, the Chicago Tribune reported.
"CBD products could be this century's snake oil," the paper warned in a somewhat damning headline.
"Sometimes there is less cannabinoid and sometimes more. Sometimes there are other additives like Viagra, THC, or pain-killer compounds. This is one area where there needs to be tight regulations," Derek Thomas, of Veritas Farms, a company that operates a 140-acre hemp farm and processing facilities in Colorado, told the paper.
Until regulation becomes mandated, companies that willingly offer a surfeit of information about the sourcing, manufacturing, and potency of their products with QR codes and COAs may begin to lead the pack. But in a crowded field of bogus claims, is that enough to cut through the noise?
Product lines like brand new Prima — whose CEO Christopher Gavigan, co-founded The Honest Company with Jessica Alba — are betting the hemp farm it is. Prima's nighttime face oil and therapeutic skin butter features a QR code with a full batch report. "What we say on the label is really what's inside," Gavigan told Fashionista.
It might be a small measure, but for now it's one of the most promising ones out there.
Otherwise, the onus is on the consumer to do their homework, said Holly Bell, director of cannabis for the Florida Department of Agriculture and Consumer Services.
"Do some research; there are a lot of great books you can read," she told the Chicago Tribune.
That seems like a lot of labor for someone who just wants to relax with the best CBD serum on the market. Suddenly, a QR code sounds like the Cliff's Notes of CBD — a far more enticing proposition.