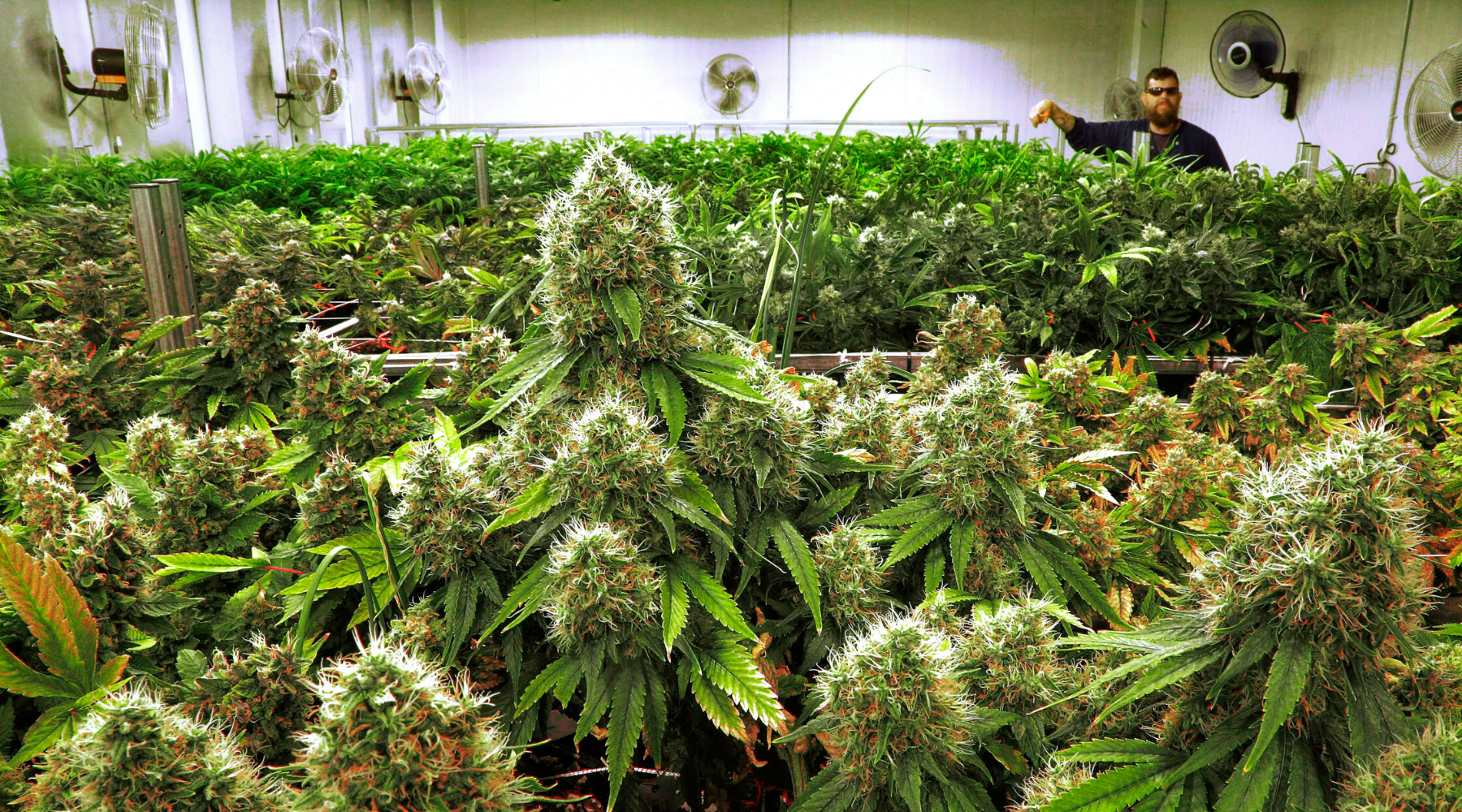 Vaping your weed is one of the best ways to use your cannabis effectively. It is not only healthier than smoking, but it is also cheaper. Another advantage of using vaporizer that many cannabis users might not know about is that, you are able to reuse your already vaped bud. Vaped weed usually appears brownish and degraded. This gives the impression that the weed is no longer useful and should be thrown out but that's not true.
Before we go further into the different ways to reuse AVB or ABV, it's important to know what it is.
What is AVB Weed?
AVB means already vaped bud while ABV means already been vaped. This is the remains of the leftover that are found in your dry herb vaporizer after you're done with a vaping session. This vaped bud are not supposed to appear too dark, this indicates that it is still good for reuse. But there's a possibility for the vaped bud to appear very dark. This indicates that you didn't have a healthy sesh and the vaped weed is no longer useful for other use.
How to Tell if Your Weed is Pooched
The lighter the vaped weed also is, the more the cannabinoid content that is in it. But there's no means to carry out any test to determine the THC/CBD content left in a vaped weed. So the only viable way to determine the usefulness of the vaped weed is by looking at the color. If the cannabis is vaped correctly, at the right temperature, it will have a roast look with a medium brown color. If the color of the vaped bud appears too dark, then you can safely discard it as useless.
What About My Vaped Weed?
Vaped weed usually contains some amount of cannabinoids that you can still put to good use. There are many ways to reuse your vaped weed and some of the common ways are water curing, making into edibles, tinctures, cannabis capsules, cannabutter, firecrackers etc. Many of these usages are discussed further in this article.
Water curing the already vaped weed
This is one of the commonest way to reuse the already vaped weed. It is a very simple process. It is a very necessary process especially if you plan to use the AVB in drinks or edibles. Water curing helps to take away the 'weed taste' from the weed. Water curing the weed might take a few days or up to a week. While some do it for just some few hours. It totally depends on how long you are willing to cure the weed. However, we don't recommend that you water cure it for more than a week. Typically 4-7 days is ideal to water cure your weed.
Water curing is simply a process where you soak the already vaped weed in water for a period of time. The reason for water curing the AVB is to remove the taste and smell that the weed has after vaping. This smell and taste of the AVB isn't usually pleasant, so it is advisable that you water cure the weed.
The process of curing is a very simple one. But for it to be more effective, it is advisable that you have a large amount of AVB first and cure them all at once. This is more ideal rather than curing them in parts and bits.
Directions for water curing AVB
• Grind the AVB well and put it in a cheesecloth. Make a teabag out of the cheesecloth by tying it together in a ball tightly. This will ensure that the AVB doesn't escape.
• At room temperature, put the teabag cheesecloth in distilled water until it is fully submerged in the water.
• Leave the cheesecloth in the water until the water becomes fully discolored. Then strain the water from the cloth completely before placing it in another fresh water or simply changing the water it was in previously.
• Continue this process until the water is completely clear or whenever you feel the process has cured the AVB enough.
• Untie the cloth and bring out the AVB from it. The process would have cured the AVB by now and it's now good for use in oil or butter.
• You can dry the AVB in an oven at a very low heat until it dries up completely.
• Cover the AVB in a foil and freeze it overnight.
Once you've carried out all of the above processes, the smell and taste of the AVB would have improved vastly. Ensure you store it in a sealed container for future usage.
Decarboxylation is an important process for preparation of cannabis edibles and vaping is a form of decarboxylation. In order to turn the THCA (cannabinoid acid) into active THC, you must heat the cannabis. This process typically takes a lot of time in the oven. To create your cannabis edible, you will be needing butter or coconut oil (if you are a vegan). The potency of your cannabis edible depends on how long you spend saving up the already vaped bud.
The first thing you have to do is to infuse your butter with the AVB.
• Put the butter or coconut oil in a saucepan with the vaped weed and some amount of water equal to the vaped weed in the pan. Heat the saucepan, to a point just below boiling point, over low heat.
• It takes about 2-4 hours for the infusing process to become very effective. But you can leave the saucepan for a while longer if you want to. You just have to ensure that it doesn't boil, rather it simmers. Allowing it to boil will reduce the potency of the cannabinoid. You should also know that this process will likely create a smell that will pollute the air in your kitchen.
• After you are done simmering the mixture, strain it through a cheesecloth or mesh sieve. This will separate the lumpy parts of the mixture. Ideally, you would want to ensure that the amount of plant matter that you get is as little as possible.
• Leave the cannabis-infused butter in the bowl to cool before you place it in the fridge overnight.
• By the next morning, the water top would have a hardened layer of butter on it. Remove this hardened butter layer and add it to any recipe of your choice. This will give you a highness from the edible that can last as long as 4 hours at least and as long as 8 hours at most.
This is one edible that you can easily infuse your weed into. It also has a fat content that helps to carry the weed and ensure that you feel its effect as soon as possible. The chocolate adds to the great taste but also create a chemical euphoria that you feel. According to studies, chocolate causes endorphins to be released in the human brain. This release increases the production of serotonin, which is the happy hormone.
Chocolate brownies are a good choice of edibles to mix the AVB with. You can as well add the AVB to just the chocolate and skip the brownies.
This is another popular method of taking cannabis. You will need a dropper bottle to be able to administer the cannabis oil directly under your tongue. This is a fast way to see the effect of cannabis. You start to feel the effect of the weed as early as 15 minutes from the time you administer it. And this effect can last for hours. You just administer 2-3 drops of the oil under your tongue and hold it there for about 30 seconds.
You can also make cannabis tincture from the remains of your vaped weed.
Directions
• The first thing to do is to get an alcohol, add the weed to it and leave the weed to steep. Once in every while, shake the mixture gently. Leave the mixture for a few hours or a few days. The potency of the cannabis in the mixture depends on how long you leave the mixture alone. It becomes more potent when you leave it for a longer while.
• After leaving the mixture for a few days, strain it through a fine mesh, sieve or a cheesecloth. Store it in a dark container, away from the sunlight, in a cool place.
You can apply the mixture with a dropper bottle under your tongue. You get the benefit of the cannabinoids left in this AVB mixture within minutes of applying it under your tongue. And it is as potent as other high quality cannabis oils, especially if you leave the mixture for a longer while after adding the weed to the alcohol.
You can use your already vaped bud in a lot of ways once you add butter to the AVB. Adding butter makes it a versatile source of food, you can spread it on a toast for breakfast in the morning or you can bake it.
Direction
• To make the weed butter, the first step to take is to melt the butter. Then you add the already vaped bud to it.
• Place the mixture of butter and AVB on a low heat for a period of 40 minutes.
• Take it off the heat before straining the butter into a butter sieve using a sieve.
• In order to extract the cannabutter, you have to push the herb very firmly against the sieve you're using for the extraction.
• At this point, you don't need the cooked herb, so you can discard it.
Refrigerate the butter, and if you need to stock it up, you can freeze it.
It might not be a good idea to add the AVB into your morning coffee or morning tea directly. This is because of the taste and smell of the AVB. It might just spoil your tea or coffee for you. But you can add a little of your cannabutter into your morning coffee. It might not sound right taking butter with coffee. But it's quite good and a lot better than directly adding the AVB into the coffee. Adding cannabutter to your tea might not have a taste as good as adding it to the coffee.
A very stealth and easy way to take in THC is to take it in capsules, rather than smoking it. Making THC capsules on your own is a relatively easy thing to do. And it's possible for you to reuse your vaped weed to make these capsules.
It is not right to throw raw AVB into a capsule. So the first thing to do is to infuse the already vaped bud into coconut oil. Add half teaspoon of lecithin into this coconut oil and AVB mixture before pouring it into the capsule. The dosage of the capsule will depend on the potency of the AVB and the ratio of oil. You can start with one capsule, then two, see how you react to it and determine what your dosage is.
This is another very easy way to make cannabis edibles and it requires little to no effort. All you need to do is to get some graham crackers and spread a little peanut butter on it. Then sprinkle some of the AVB on it before sandwiching them together. Wrap up the cracker in an aluminum foil and bake it in the oven for about 10 to 15 minutes, in a temperature of around 365oF.
You can also use saltine crackers with Nutella. You can add coconut oil to it to increase the amount of fat needed for THC metabolization to take place.
You have to realize that with these crackers, you can only eat more and not less. This means that you can have a very intense experience depending on how much you can tolerate. So it is advisable that you start eating it slow. Then wait for a while, maybe 30 minutes at least. See how you react to it before determining whether to eat more or not. Unless you are already familiar with the effects of the initial dose of crack that you took, it is not advisable that you eat more of it.
It is actually possible to still use the already vaped weed to make concentrates. But you have to know that you will be needing a large quantity due to the potency of the cannabinoid in the AVB which is lower than that of normal concentrates.
The best way to extract the remaining THC is by using a solvent like alcohol or a rosin press. After extracting the remaining cannabinoids, the next step is to dab the concentrates. You can do this using the wax pen or a vaporizer that is equipped with oils and vaporizing wax.
This isn't something that you see every day but some people actually like to sprinkle their AVB on a pizza. If you don't mind doing this, I recommend that you get a fresh and thin crust that would not require you to heat it too much, so that you don't end up overcooking it. You can mask the AVB's taste by adding some other flavorsome and more powerful toppings on your pizza and maybe some very strong cheese.
Coconut oil is a very versatile ingredient that is used regularly for stirring, frying, and baking. You can also add it to coffees and teas. It is not only versatile, it is also a very tasty ingredient.
Coconut oil has a lot of health benefits, including having natural saturated fats in it, which is good for the health of the heart. For this cause, the most important feature of coconut oil is the level of effectiveness it has in carrying AVB. It absorbs THC a lot better than other carriers with less fats. This makes the infusion of the AVB very potent. This is one of the reasons why many users prefer to use coconut oil. When making brownies, coconut oil can also be added as one of the ingredients that is used.
You can use the AVB to make your own rick Simpson oil. It will obviously not be as potent as the dry herb that has not been vaped at all. but it is believed that it still has as much as 40 percent of the original THC content present in the AVB.
You can extract the THC from the AVB but you will be using some alcohol in the process. It is not exactly a straightforward process and it might require you making some research before going through with it.
Most people prefer to use dry herbs so they can get the highest level of THC that can possibly get. But in the absence of dry herbs, the already used bud is still a very good and viable option. It's definitely one you should try out.
If you're someone who naturally enjoys blending and taking smoothies, then this should be an easy addition to the process.
Vaped weed are more useful than many people know them to be. These are ways you can use your AVB and still enjoy the THC left in it.